Cleone Peterson Eccles Alumni House
---
The Cleone Peterson Eccles Alumni House, located at the center of campus, was dedicated in 2018, thanks to a $4 million lead gift from the Spencer F. and Cleone P. Eccles Family and the added generosity of many alumni and friends.
The 17,000-square-foot expansion nearly doubled the size of the headquarters for the Office of Alumni Relations. Throughout the building's interior, the design and furnishings reflect the essence of its namesake's gracious hospitality, warmth, and elegance.
The Alumni House features exquisite native Utah stone, and its spacious floor-to-ceiling windows, patios, and step-out balconies offer spectacular views, including of the iconic Block U. Expanded conference and reception areas offer more opportunities for meetings and special events, and a "garden level" is home for The MUSS and student boards. The beautiful, second-level ballroom, offering dining for 300+ guests, is a popular  venue for campus or private events such as weddings, graduation celebrations, and reunions. There are few other meeting spaces on the East Bench, if any, that offer the flexibility and welcoming atmosphere you will find here, not to mention the convenience of adjacent parking.
For more information or to schedule a tour, please make a formal request for an invitation or call (801) 581-3710.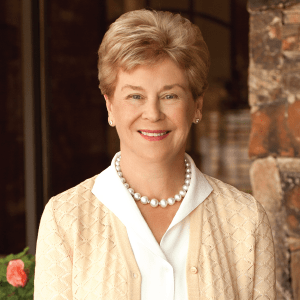 The Cleone Peterson Eccles Alumni House pays tribute to its namesake's devotion to the University of Utah and her fellow alumni. As a U student, Cleone developed enduring friendships and met her lifelong love—­Spence—with whom she shared a deep loyalty and dedication to the U for more than 50 years. She was actively involved on campus, dedicating countless hours as vice president of the Alumni Association Board and serving as a valued member of the U's Board of Trustees—always "putting the students first" in every thoughtful decision she made.
Cleone, who lost her battle with cancer in 2013, enriched the U through her commitment to education, gracious hospitality, and genuine warmth and elegance. Her legacy will now live on in the new Alumni House bearing her name... a welcoming place to gather in the heart of her beloved alma mater.
Check Availability for Your Next Event
---